Tom van 't Hek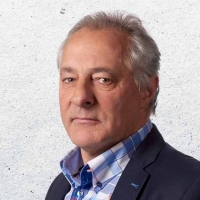 Position:
Chairman In Practice Congress
Presenter 'Ochtendspits' at BNR, Sports Commentator and former Dutch national coach women's hockey. "An optimist at heart."
Tom van 't Hek was born on April 1, 1958. He has a career in the sport. As a hockey player, he played 16 years in the Dutch hockey team. As a club player he played several seasons for the Utrecht Kampong. The striker became Dutch Champion with Kampong and participated with the Dutch team at the Olympic Games in Los Angeles.
Tom van 't Hek has successfully completed his medical study. He has been a doctor for four years, but he could not let go of the sport. He became the coach of of the Dutch women hockey team and he has beencoaching them for six years. Under his leadership the team became European champion, they won the Champions Trophy and won twice a bronze medal at the Olympic Games (1996 and 2000).
Tom began presenting radio programs in 1995. On Radio 1, he presented "Het Hek van de Dam", "Radio Tour de France" and the Sunday edition of the NOS. He was also one of the regular guests at table of NOS Studio Voetbal. He presented since 2013 "Ochtendspits" at BNR. His program is intently, quick and informative.
He is an ambassador for the Foundation Mont Ventoux, which fights against cancer.