Owen Zachariasse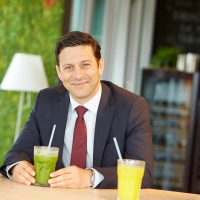 Position:
Innovation and Sustainability
Organization:
Delta Development Group
Owen Zacharriasse in short:
Co-Founder and Partner of Zachariasse Consulting (from 2013)
Bachelors of Business Administration from Adelphi University
Masters in Strategic Management from RSM Erasmus University
Certified BREEAM Expert by The Dutch Green Building Council
Member of Circular Economy 100 –Ellen MacArthur Foundation
Member Dutch Green Building Council Advisory Group on New Build & Renovation for the BREEAM-NL Building Certification Standard
Special Advisor Dutch Green Building Council on Health and Wellbeing
Accredited Cradle to Cradle® Specialist by EPEA GmbH
Member of the Netherlands America Foundation
Biography
Owen Zachariasse is responsible for all Innovation and Sustainability activities within the Delta Development Group. Over the last 12 years Delta has deeply embedded Cradle to Cradle and Circular Economic principles into the heart of its business and within his roll Zachariasse links upstream acquisition to downstream realization with the mandate of delivering on, and ensuring the continuous improvement of Delta's key principles behind innovation and sustainability, leadership, creating and leveraging networks within its developments and building/running an effective, transparent, and efficient innovation process. In addition to his work at Delta Zachariasse is a Principle Partner at Delta's offshoot advice agency "Zachariasse Consulting", is active in a number of local charities and serves as a guest lecturer on the topics of real estate development, business management and change management at The Hague University of Applied Science. Owen holds a BBA from Adelphi University and a Masters Degree in Strategic Management with concentration in Real Estate Finance from the Rotterdam School of Management.