Michel Weijers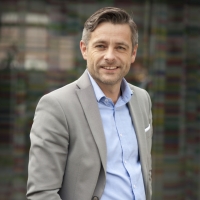 Position:
Managing Director
Organization:
C2C ExpoLAB
Michel Weijers is an urban planner by origin (Radboud university Nijmegen). After completing his study, he has continuously been active in the field of urban (physical) planning. He worked for the municipality of Helmond, the development-oriented Rotterdam and the municipality of Venlo. In these projects and jobs, he has worked in various roles: first he was an economic/urban planner and he subsequently worked as a project manager in urban planning projects.
In recent years, as a result of his own convictions and the C2C-orientedness of the municipality of Venlo, the focus has increasingly been shifted towards applying the C2C principles in urban and area development. As of 2015, he is working as a Managing director at the C2C ExpoLAB in Venlo for 3 days a week. The remaining 2 days he is still a project manager for the C2C-inspired city hall that is currently still under construction.
It is his personal belief that the C2C principle is the ideal means to truly add value to buildings and areas in urban planning and building projects. That will not just happen by itself, but especially by also providing insight in the economic benefits of investing in sustainability, a circular economy and C2C, more and more stakeholders will open up to new approaches to development projects. As a knowledge centre in the field of C2C, the C2C ExpoLAB, in combination with the actual work, is the ideal tool for this: it will connect theory with practice. This way, we can both literally and figuratively build on a positive future together, in a way that is also economically feasible.
Michel gives the workshop: 'Financial Healthy Buildings'