Jeroen Verberne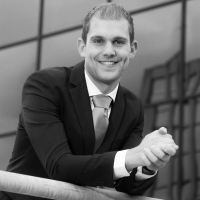 Position:
Consultant
Organization:
Alba Concepts
Jeroen Verberne (1989) graduated in February 2016 at the Eindhoven University of Technology (TU Eindhoven) on the theme of 'Indicators for circularity for buildings: a way to measure circularity of a building'. With his research, he has been able to pursue his sustainable ambitions in the circular economy. After completing his studies, he decided he wanted to make an even bigger impact and make the world a little more sustainable. As a consultant at Alba Concepts he now aspires to apply circularity in an early stage, considering goals, desires and finances.
The title of the workshop is 'Knowledge is power: the circular level of buildings'. 'From linear to circular', 'From possession to usage', and 'From waste to resources' are now popular terms that are used in relation to the circular economy. However, in what way does this deliver benefits to an organization and what impact does the circular economy have on policy? The problem at present is that there is still no conclusive definition, measuring instrument or scientific theory to back up the circular thinking. The term 'circular economy' is also used as a generic term within the real estate and construction sector.
Alba Concepts has developed an evaluation model that makes it possible to determine the circular level of buildings. This model distinguishes between key performance indicators, constraints and drivers related to the quantitative assessment of the circular economy. The workshop explores and discusses the definition of circular economy and the related KPI's and conditions.