Eric Logtens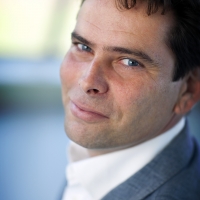 Position:
Corporate Director, Global Circular Economy Lead
Organization:
Noble Environmental Technologies - ECOR
Eric in short:
specialist in ergonomics and behavioral change
in depth knowledge and experience in product development, market introduction and large scale commercialization of C2C products
ECOR= Enabling co-Creativity, co-Operation, co- Responsibility.
Eric Logtens began his career as an occupational healthcare therapist and ergonomist. In the early nineties, he founded and grew one of the first Dutch consultancy firms specializing occupational healthcare, ergonomic training, and ergonomic advisory services. Eric worked simultaneously as turnaround consultant through interim management appointments. He later built an international sub distribution network in the office furniture industry with key activities as strategic marketing positioning, sales, logistics, service and repair. In early 2003, Eric chose to focus on C2C and gained in-depth knowledge and experience with the implementation of the principles in practice. Consequently, he later founded the first Dutch full operational lease company for office furniture. This company's first leasing projects started in 2009 and transformed the Total Cost of Ownership into Earning by Usership. As a result, this was seen as one of the very early adopters and a prime model of how to apply and implement the principles of the Circular Economy. This recognition led Eric to search for innovations and materials that would replace the "less bad" paradigm and eliminate the concept of linear production and waste. ECOR, Eric believes, is the answer to it all.
Eric Logtens has a distinctive experience within concepts for a circular economy and will argue the need for solid cooperation between industries and (local / national) governmental bodies.