Arthur de Ruiter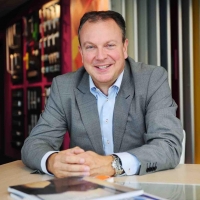 Position:
Commercial director
Organization:
AMI
As a commercial director for AMI I'm responsible for the sales and marketing activities of my organisation. In my daily work I lead our sales employees, both office staff and advisors. I also keep in touch with our relations, consisting of hardware wholesalers, buying and industrial customers, among others.
Within the industry associations I am represented on behalf of AMI within the general industry association VHS & IJG (Association of Manufacturers of hardware and tools). I was invited to fulfil the role of chairman for both associations.
I am also a member of the HOBOC (Hout-Blerickse club of entrepreneurs) and of the EchoPutters (businessclub of Fanfare de Echo in Hout-Blerick). Since a couple of years I'm an active golf player and a member of the Golf Society Venlo. You can see me twice a week in Fitness Center MY35 in Blerick.
Arthur will give a workshop about: 'The C2C story of companies in Venlo'.